The Faculty houses five programmes
1. Bachelor of Commerce
2. Bachelor of Arts in Economic
3. Bachelor of Science in Accounting
4. Bachelor of Real Estate Business Management
5. Bachelor of Science in Finance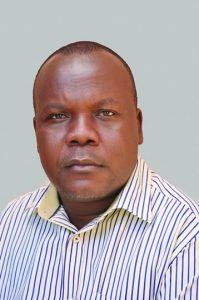 FACULTY DEAN
Dr. Isaac Nkote (PHD)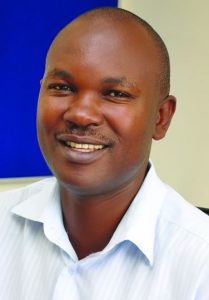 Head of Department of Accounting
Assoc.Prof. Stephen Nkundabanyanga (PHD)
Head of Department of Business Law
Ms. Waliya Gwokyalya
Gwokyalya Waliya Profile
Waliya Gwokyalya is currently the Acting Head, Department of Business Law at Makerere University Business School. She is a holder of a Master of Laws (LLM) Degree from Makerere University – Kampala, Uganda; she holds a Bachelor of Laws (LL.B) Degree from Makerere University, Uganda and a Post Graduate Diploma in Legal Practice (DIP. LP), from the Law Development Center, Uganda and has currently been admitted for a Doctorate of Laws at Makerere University, School of Law. Her major areas of practice are in Criminal Law and Commercial Law specifically the Law of Sale of Goods, Law of Contract, Tax Law and Policy, with publications in Tax Law.
She joined MUBS in October 2002 as a Teaching Assistant, enrolled for a Master of Laws (LLM) in 2003 at Makerere University, Faculty of Law, under the Sponsorship of Makerere University Business School and graduated in 2007. While pursuing the Master's degree, served as an Assistant lecturer from 2003 – 2007 and upon completion was appointed Lecturer, a position held to date. She has been in service in MUBS for duration of over fourteen (14) years.
She has held various positions of responsibility i.e served as Acting Head of department since 2011 while the substantive Head of department then was out of office, served and continues to serve on several committees in the School i.e; School Irregularities Committee, Contracts Committee, School Appeals Committee, Campus Students Disciplinary Committee.
She has done several publications; i.e a book titled "Taxation of Small Business Enterprises in Uganda" Lambert Academic Publishing, currently working on several papers for publication in areas of taxation and tourism.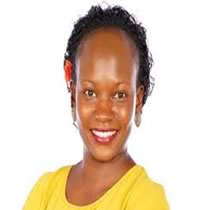 Head of Department of Finance
Dr. Racheal Mindra Katoroogo
BRIEF PROFILE – DR. RACHEL MINDRA KATOROOGO
Dr. Rachel Mindra Katoroogo is Senior Lecturer and Head of Finance Department at Makerere University Business School (MUBS) with vast experience in Management, curriculum development, financial inclusion research at individual level and teaching. Dr. Mindra is an educator and trainer, author and research in banking, finance and entrepreneurship studies among different segments of Uganda's population specifically in the areas of financial inclusion and financial literacy. Dr. Mindra is an Associate member of the Chartered Development Finance Association in Pretoria, South Africa because of her contribution towards the financial development discourse.
RESEARCH PUBLICATIONS
Rachel Mindra and Musa Moya, (2017), "Financial Self Efficacy: A Determinant of Financial Inclusion," International Journal of Bank Marketing, Vol.35, 2
Rachel Mindra, Musa Moya, (2017) "Financial self-efficacy: a mediator in advancing financial inclusion", Equality, Diversity and Inclusion: An International Journal, Vol. 36 Issue: 2, pp.128-149
Mindra. R.K. (2016). Behavioral Determinants of Financial Inclusion in Uganda. Published PhD thesis, University of the Witwatersrand, Johannesburg, South Africa.
Rachel Mindra Linda Zuze, Odongo Kodongo, Musa Moya, (2017)"Do Personal Capabilities Matter in Advancing Financial Inclusion in Uganda?" Journal of Behavioral Finance, forthcoming among others.
DEAN
Dr. Isaac Nkote (PHD)
Department of Accounting
Assoc.Prof. Stephen Nkundabanyanga (PHD)
Department of Economics
Dr. Nichodemus Rudaheranwa (PHD)
Department of Business Law
Ms. Waliya Gwokyalya
Department of Finance
Dr. Racheal Mindra Katoroogo
Ms. Pamela Kyasiimire -Assistant Director
1. Ms. Nakalema Phatumah –  Senior Admin / Department of Accounting
2. Ms. Agnes Namirimu –  Administrative Assistant Department of Business Law
3 .Ms. Macklean Ninsiima – Administrative Assistant ,Department of Finance and Economics
Drake University
Association of Real Estates Agents
Uganda National Bureau of Standards
Prisons Education Programmes
BRAC-Uganda
Accountants, economists, auditors, Finance Managers, Real Estate Consultants, financial Analyst, brokers, Financial Dealer and Broker, Financial Planner
Financial Services Office, Management Accountant, Business Analyst, Business Development Trainee, Claims Officer, Superannuation Manager
Tax Accountant